BBM Official for Android & iOS: Free Voice Calls, Chats & Picture Sharing
As you all know, BBM (Blackberry Messenger) is an Internet-based instant messenger and videotelephony app from BlackBerry which allows
messaging and video calls
. Text messages sent via BlackBerry Messenger are sent over the Internet and use the BlackBerry PIN system, so communication was only possible between BlackBerry devices until 2013. Now BBM is available on Android as well as iPhone.
Why BBM is better than WhatsApp? as you all know that WhatsApp requires your mobile number and works between people who have your mobile number, so you need to share cell number with people to communicate over WhatsApp, but BBM works quite differently, in BBM app you don't need to share your phone number with people anymore, you only have to give them your Blackberry PIN, which you will get after registration within this free app. If you are one of them who
hate unwanted calls
then try this BBM on your device.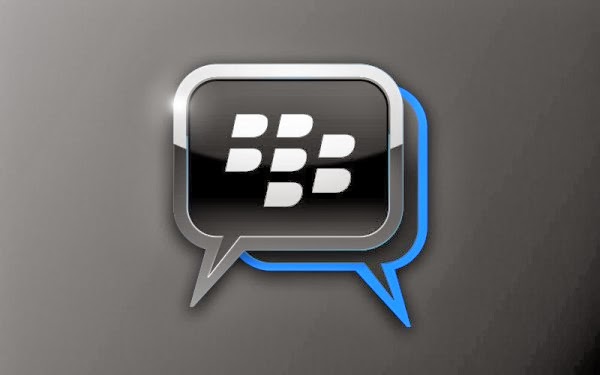 So you can
instant chats, make voice calls and share pictures
with people by sharing your Blackberry PIN
unlike WhatsApp
which requires your phone number, which I think is much safer. Now chat with friends on Android, BlackBerry and iPhone.
Install this BBM app for your platform (Android or iOS device) official link below.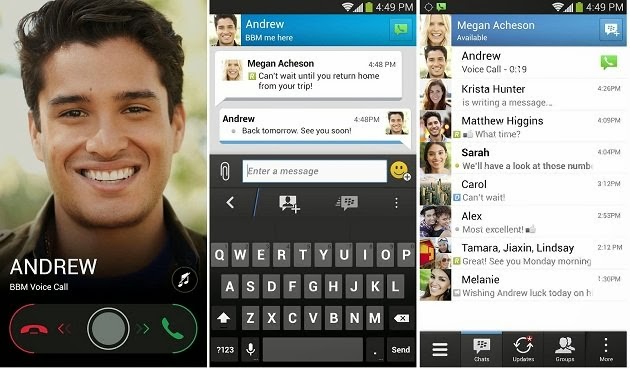 BBM Features:Instant chat, voice calls,and much on BBM, no other app needed for your phone.Know when messages have been delivered (D's) and read (R's)Free voice calling between BBM Contacts.Quickly share photos, files, documents, voice notes and more.Allow contacts to view your location live on a map, powered by Glympse.See when contacts are responding to your message.Emoticons for every mood and emotion let you express yourself.BBM lets you protect your privacy:You chose how to share your information – BBM uses PINs instead of phone numbers or email addresses so that it's more private, and you always control who can contact you.You chose your contacts – 2-way opt-in means you have control over who is able to message you.Chat and Share with many at once: Multi-person chats – Invite multiple contacts to have a chat together.Broadcast messages – Send a message to multiple BBM contacts at one time.Create your own BBM profile:
• Post a profile picture using images, pictures or even animated pictures (GIFs).
• Update your status to let people know what you're up to or how you feel. Verdict:It is overall great cross platform messaging app for people who like privacy and secure messaging app with so many options in it, do give it a try and I promise you, after using this app for a week your'll never need any other app.