FREE Android App To Reply, Forward & Schedule SMS Automatically
While searching Google app store, I came across an app that can not only reply SMS from your Android device but also Forward and Schedule them automatically. There are times when we are attending important meetings or driving, that time we can't answer calls and texts so we can set them to
auto reply
with our customized texts.
If you are one of them who forgets their friends birthday, Marriage anniversary, or any special occasion then this app is definitely for you. You can schedule SMS for specific date and time, if you forget sending SMS but this app will never. If you want privacy, you can hide SMS, Contacts and Call Logs on Android.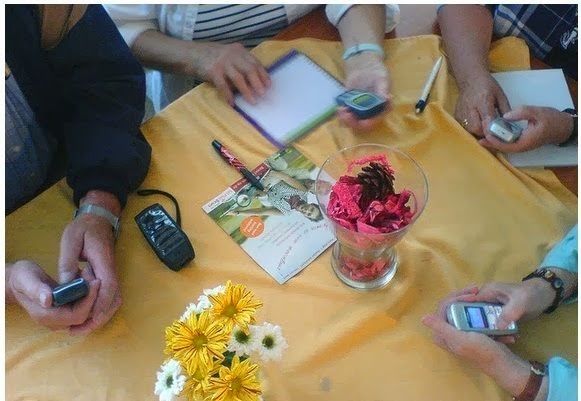 Steps to Set Up Auto Reply Missed calls & Texts SMS:
1. First, install this app from link below.
2. Launch this app on your Android device.
3. Once you launch it, you'll have a dashboard with options; Auto Reply, Forward, Schedule, Instant, Reader and Template.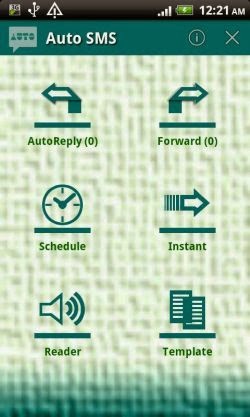 4. First, tab on Auto Reply to set up auto reply options on your Android device.
5. You'll have a screen like below screenshot, check mark on desired option.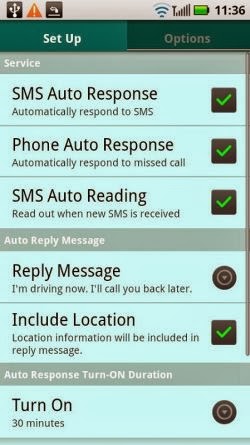 SMS Auto Reply Features:
You can set automatically reply with preset or customizable SMS message for receiving SMS and missed calls when you are unable to answer (eg. Driving, In meeting, sleeping, busy, etc.).You can setup multiple profiles for auto response. One touch Auto-response ON/OFF. You can set the Turn-ON duration, no worry even if you forget to turn off.This app is able to set Ringer Mode to silent mode during turn on, and restore in normal mode automatically after turn off.The best part about this app is, it will not drain battery during "OFF" or "not in Schedule Time", which helps maintain your battery efficiency.
Steps to Set Up SMS Forwarding:
1. Once you are on an apps dashboard, you can see forward SMS, tab on it to configure this option.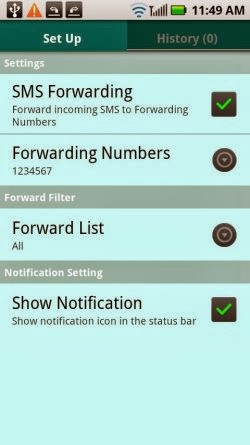 2. Before enabling SMS Forwarding on your Android device, first enter your SMS forwarding mobile number for receiving all your forwarding SMS's.
Also Read:
SMS Forwarding Features:
You can forward receiving SMS to specified numbers automatically. This feature can be used for business such as sharing infomations(SMS) with team members,etc.
Steps to Schedule SMS Sending:
1. Again, go back to apps dashboard, tab on schedule to enter and schedule SMS sending settings on your device.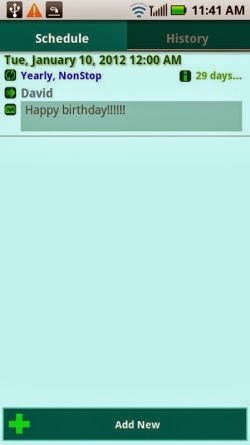 2. Now, tab on Add New button to add your schedule SMS, here you can put your text and can schedule your SMS for future delivery by setting up date and time.
SMS Scheduling Features:
SMS Scheduling will send your desired SMS to your loved ones on special occasion or wishes.
SMS Reader:
This app also has in built SMS reader, this feature is useful when you are unable to look up the screen and read SMS while driving.
Verdict:
It is overall must have app, you can add it to your list of your
important Android apps
. It will help you in many conditions by auto replying SMS while you are busy, forward your SMS's when you want every SMS to have even from home number and can Schedule SMS for special occasions.