Format USB Flash Drive In Access Denied & Write Protection Error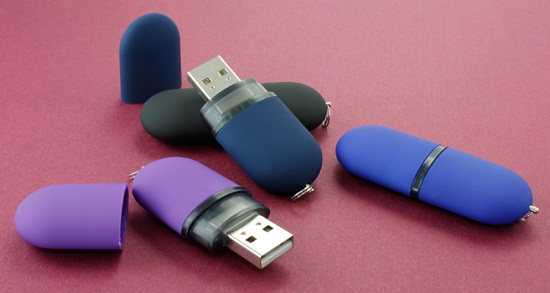 The use of USB pen drives are increasing day by day, many reasons of capturing the market of of portable drives, firstly, it is cheaper than portable HDD and easy to carry even in the pocket, secondly, the use of USB flash drives increasing in all electronic devices. We can use USB pen drives several places, everyone has TV, DVD/CD player at home, now all latest DVD/CD players and LCD & LED TVs have 2-3 USB ports where we can use our USB pen drive to watch our movies, listen to music and see our pics.
Movies files capacity are higher now days due to their high resolution quality so that we only can put some movies in USB and after watching them need to delete them and while deleting those files these errors (The file or disk is write protected & access denied) occurs.
This access denied and write protection problem is very common and millions of people are suffering from it, we are receiving many email stating to the problem of write protection error and access denied while copying files or formatting USB device where people ask for solution on them. So we are making this post for our readers to solve their problem with these simple methods.
The main ways to remove write protection from from a flash drive
Method # 1: Hardware method
Some manufacturers of USB drives implement mechanical protection against changes in the form of a switch (Lock)that allows or prohibits writing. Usually, it is located on the side of the flash drive and is marked with a lock icon.
To remove the mechanical lock, move the lever in the opposite direction.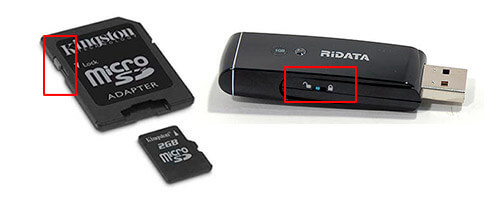 Method # 2: Antivirus
First and main reason of your device to display such errors due to USB hardware problem or some file in use which usually occurs due to presence of virus.
According to statistics, the most common cause of USB disk failures is malware or viruses.
When connecting external media to an unprotected computer, there is a high probability of infection (copying viruses to the flash media.)
Many viruses are designed to block access to the flash drive and prohibit any operations to change the data on it to "protect themselves" from being forcibly deleted or moved.
For example, a common virus such as Autorun is written to the computer's system file Autorun. inf, which allows applications to run from removable media. When you connect a flash drive, Autorun copies files of the following type to it: Autorun.exe**, Autorun. inf__ , and others. The signs of infection with this virus are as follows:
The USB drive does not open at all, or when you try to access it, it suddenly appears in another Explorer window;
It is not possible to delete or open suspicious files, and the system may report write protection or inability to access the file;
The task manager and registry editor do not start;
on the flash drive, there is a hidden folder RECYCLER, which contains the executable file of the virus.
Special Anti-Autorun programs have been developed to combat this type of virus.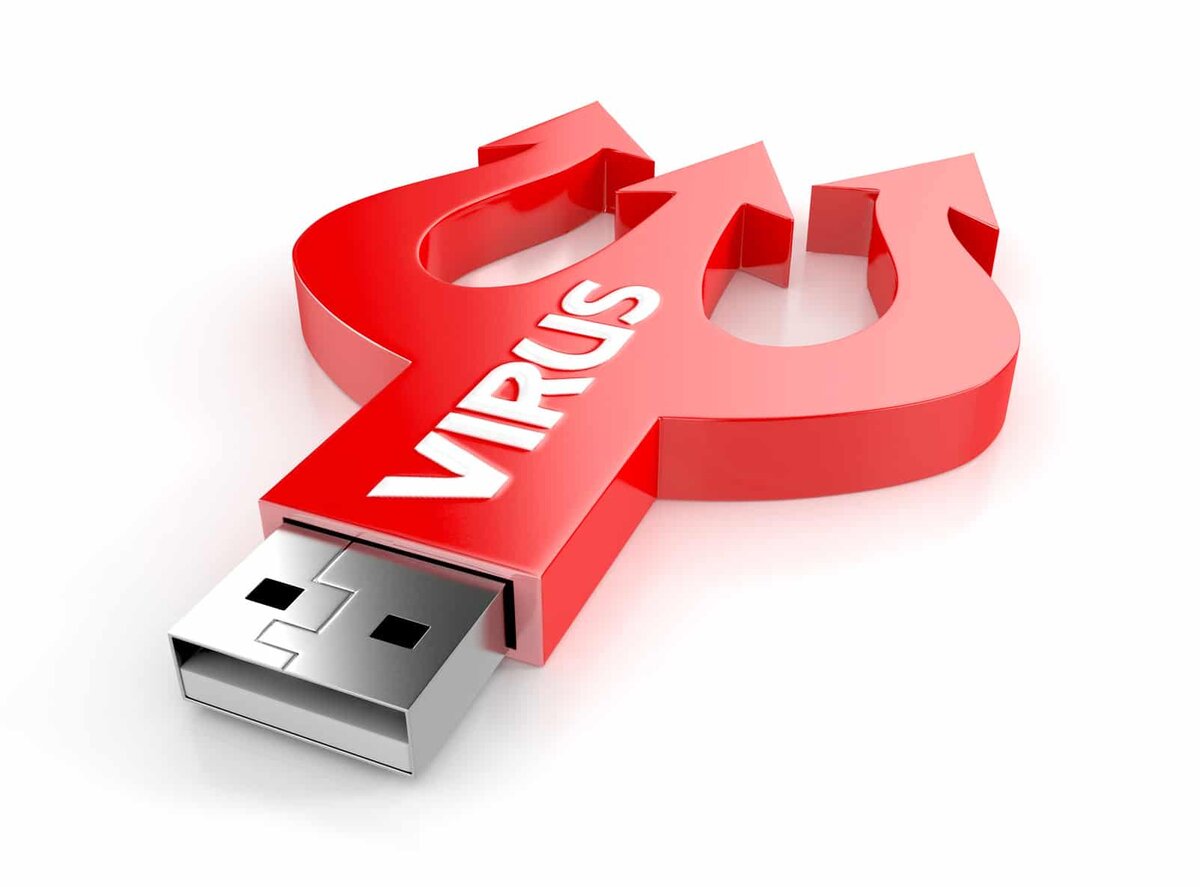 In cases of infection of the flash drive with a virus that blocks any action related to changing information, you must do the following::
Install antivirus software on your computer.
When connecting a USB disk, perform a thorough scan with the installed antivirus with updated databases. It is advisable to check the flash with several programs.
If possible, format the flash drive using the built-in tools of the operating system or additional utilities described in this article.
If formatting is not possible in normal mode, try performing this operation in the safe boot mode of the operating system (diagnostic mode, using only the main files and drivers). To do this, restart the system while holding down the F8 key and select "Safe Mode" in the menu.
Be sure to check the hard drives of your personal computer for viruses, so as not to spread them to other removable drives in the future.
Method # 3: Formating
We assume that you have tried formatting of USB drive by normal way. My computer > Removable Disk, right click on it and click start, then the message appears like below screenshot:
So we recommend you to go for low level format, simply go to command prompt by clicking start > run and type CMD, Then type Format E:, where E: is a drive letter of our USB flash drive, you can check your drive letter and use it after Format command which is external command.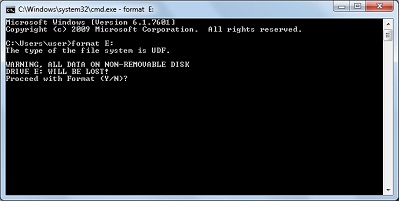 After entering this command you will be asked to Proceed with Format then type Y, press enter. In some USB you may be asked to verify your drive first then format which is also no problem in performing that task.
Method # 4: Using a special utility
There are several tools available online but we have tried  that tool and works great for us.
This Unlocker tool works if you are unable to delete a file in Windows, and can't figure out what program's using it, Unlocker is the solution.
Cannot delete folder: It is being used by another person or program.
Cannot delete file: Access is denied.
There has been a sharing violation.
The source or destination file may be in use.
The file is in use by another program or user.
Make sure the disk is not full or write-protected.
Download the file first from below link, install it, now simply right-click the USB Flash drive, folder or file and select Unlocker. If the folder or file is locked, a window listing of lockers will appear. Simply click Unlock All and you are done! See Screenshots below: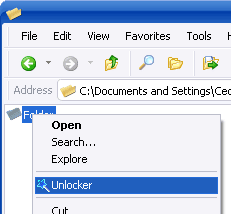 Method # 5: Tweaking Windows registry
In this method we'll tell you to enable and disable Write Protection of USB pen drive, just by tweaking Windows registry we can make it possible.
Open the Windows Registry editor by clicking start > run and type regedit or regedt32 and press enter.
Now Registry Editor will appear on your screen, now locate below registry key:
HKEY_LOCAL_MACHINESYSTEMCurrentControlSetControlStorageDevicePolicies
Step 1. You may need to create the key StorageDevicePolicies if it does not exist. Select Edit > New > Dword (32-bit) and name the entry WriteProtect.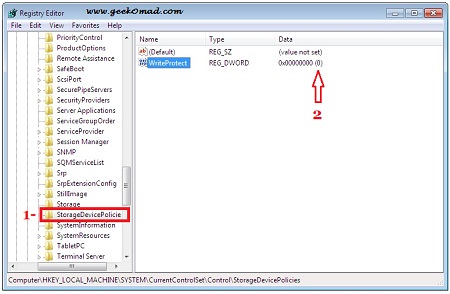 Step 2. Right click on the new entry, select modify and change the value from 0 to 1. A value of 1 Enables Write Protection, means disables writing to all connected USB devices. If you want to enable writing again or remove write protection in future then you can change the value of the key to 0.
Errors shows after Enabling Write Protection:
The disk is write-protected.
or
Remove the write-protection or use another disk.
Ways Remove Write Protection From USB Pendrive on video
Its done, we hope it will solve your problem among any of the three methods, we tried all the major solutions in this post and sorted some for your here, if you still face some problem then do not hesite to comment.