5 Tools to Protect PC from Infected USB Pen Drive
These Tools are very lite on Windows so they never slows up your PC performance, because of the daily thousands of viruses being created for our computer we are compelled to use Antiviruses, i personally use it on regular basis; it conveniently helps us to transfer files from desktop to/from laptops or even share its content with our peers. It makes life easier.
If our USB pen drive is infected with virus, not only you may loose the data in the storage, you are also affecting the security of every computer once it's plugged in. The following post features a list of Top 5 tools to protect your computer against any infected USB Pen drives.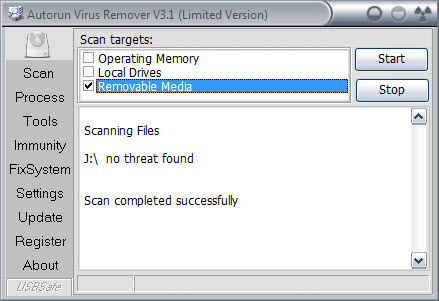 Autorun Virus  Remover is my favorite tool, the reasons are many like it uses proactive technology to permanently remove autorun & autorun.inf viruses, also you can enable folder options, taskbar if disable and without taking much time and last most important thing is that its very lite, it loads in seconds, it can block those viruses trying to infect the system via USB flash drives.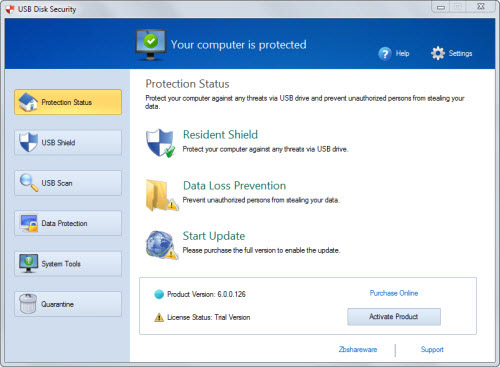 USB Disk Security gives protection against any malicious program trying to attack via USB flash drive. It delivers high level of protection against theft and accidental disclosure of confidential data, and prevents unauthorized person from stealing your data.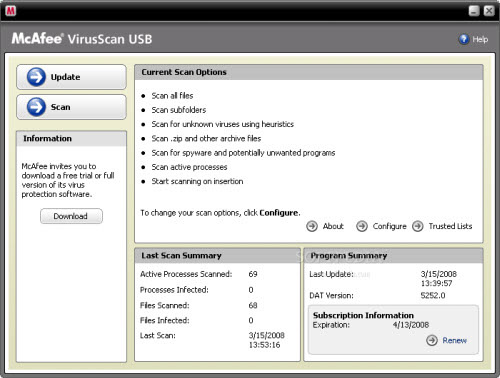 McAfee VirusScan USB also one of the best tool i would recommend, its proven antivirus security for your USB drive. Automated, daily antivirus updates install silently in the background, ensuring your USB drive is always protected from evolving and emerging virus threats. The software does not provide trial version, but considered it's the famous brand McAfee, it's probably worth your consideration! and don't forget that its available with 30-day money back guarantee.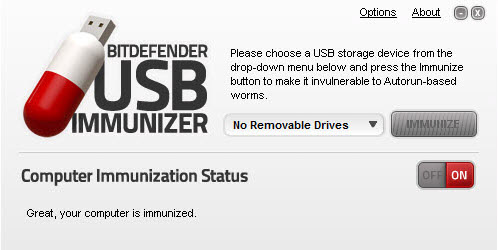 USB Immunizer comes with the brand name Bitdefender which is renowned in Antivirus or Malware protection, Immunize option allows you to immunize your USB storage device or SD card against infections with autorun-based malware. Even if your storage device has been plugged into an infected computer, the malware will be unable to create its autorun.inf file, thus annihilating any chance of auto-launching automatically.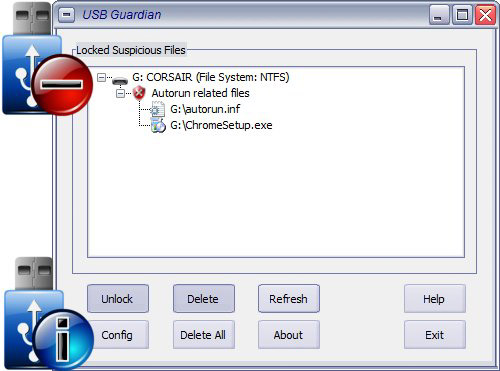 USB Guardian has very simple options which allows you to safely enjoy file sharing with USB thumb drive. Movies, MP3s, documents and pictures can be copied from one computer to another without worrying of getting infected by worms and viruses trough USB pen drive.
Thanks & Blessing be on you all!