Post Audio & Voice Comments in Facebook with Chrome Extension
Writing messages on Facebook is fun when you talk with friends, but commenting or messaging for so long can be boring and tiring, so for that reason one of the developer decided to make an app that can help you post voice and audio messages in Facebook with Chrome extension. Facebook is one of the best way to connect with your friends and family, if are you getting bored with posting pictures and messages with that traditional way then use this app.
I would recommend you to try this amazing app in Chrome browser which lets you record and post voice messages and audio comments in Facebook, and that could be played by all your Facebook friends even if they don't have this app installed.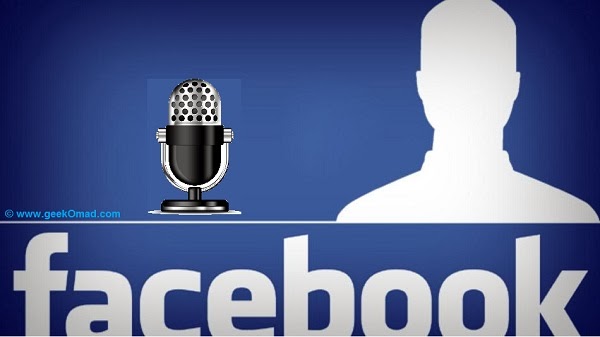 Simply install this extension from below link, when you try to install this extension in Chrome it require some permissions, first you'll see a message that "Talk and Comment wants to use your microphone" while installing this extension, just allow it to complete the installation.

When its done, you'll see a mic button next to your all message as well as chat box in Facebook, now if you want to post voice messages then click and hold down this button to start recording until it turns red, now start speaking what you want to post, and when you're done, leave that record button, now it will upload your voice message. 
When upload is done, you'll get a URL, simply press enter to send that URL, your friend will get a playable voice message.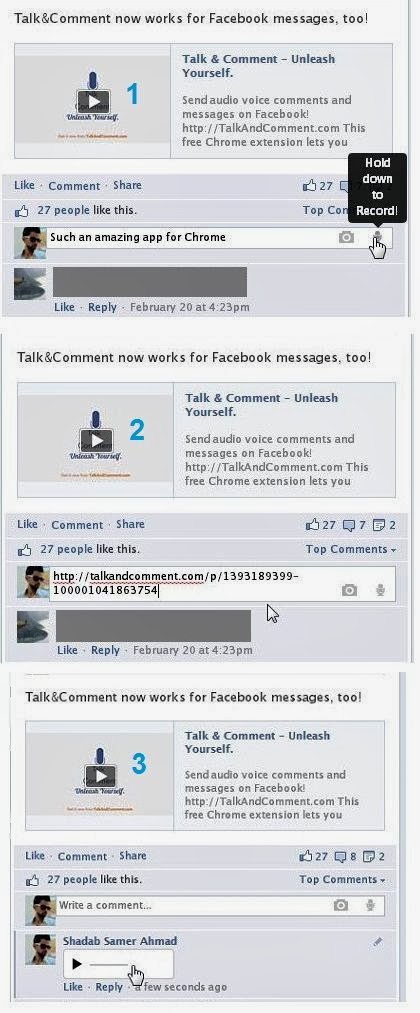 After posting your voice comment, recipient of the message or anyone access to that comment can play your voice message or comment even if they don't have that Chrome extension installed.
Talk and Comment is the unique way to post voice messages in Facebook, do try this app, share it, spread it and let your friends and family know this amazing Chrome extension.