How To On & Off Timeline From Facebook (Get Old Classic Style)
Its a long time ago when Facebook introduced the new timeline interface, every updation has some lovers and some haters, it very common thing, like many Facebook users were not satisfied with its new look or some of them liked it for few days but want it back or want to remove Facebook timeline after that so we have come up with an app or extension within your browser is capable of changing Facebook timeline to its old classic look.
The TimeLineRemove disables the new timeline and help you to see your old classic Facebook profile.
It is basically a browser extension which means your timeline and others timeline also will be disabled on your browser, you will only see old facebook look which displays on your PC's browser only so if you open your Facebook on friends computer then the timeline will be shown there and if anyone wants to check your profile then they also will be seen your timeline. This is for you because you don't like timeline.
Simple Steps to Use Browser Extensions:
Step 1: First download the browser extension for your browser (Firefox, Chrome, Safari or IE) from below link.
Step 2:
After your desired browser extension installed restart your browser to take effect, we used Firefox extension for this article only but we prefer to use chrome for better use.
Step 3: When we installed TimeLineRemove extension on Firefox all the pages from Facebook turned to its old style and whether i check my profile or others everywhere old style was displaying, Wow.
My Profile with Timeline (Before):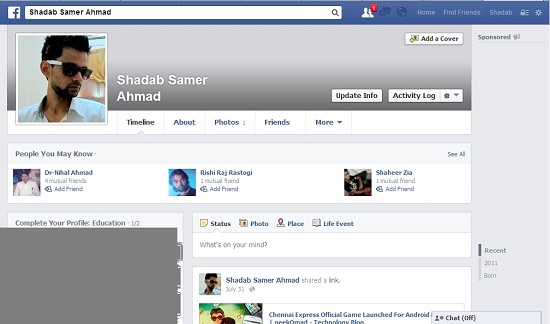 And My Profile without Timeline (After):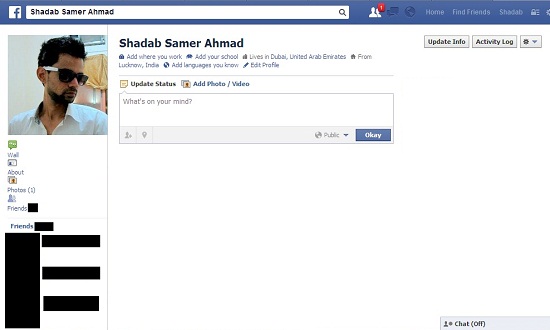 We used Firefox extension, so we will tell you on Firefox, after installing this extension you'll see old look everywhere but when you need you Timeline again you can do this very easily by going to Tools > Add-ons > Extension, where you can see your installed TimeLineRemover, now you can Disable & Remove your extension by clicking on disable or remove button, and again if you want to use it then go to Extensions and enable it.