5 Safe Kids Internet Browsers With Filter & Parental Controls
Children's lives are increasingly dominated by internet and gaming consoles these days and thus it is very important to understand the internet habits of your kids. There is a big problem for the parents who have given internet access through the personal computers in their rooms.
It is important to know how often your kids use internet and more important is how do they use it? they don't use the internet the same way you do. We more focuses on news, shop, bank, work and do other useful stuff on internet but our children are more into downloading games, watching videos and using social networking sites.
These 5 browsers & Tools we think is the best solution for this issue. These all are free web browsers specifically designed for the kids. The browser along with special filtering tools to keep your children away from the inappropriate content on the internet.
KIDZY is a browser for children with filtering tools to protect children from accessing inappropriate content on the internet and Limit them in several ways.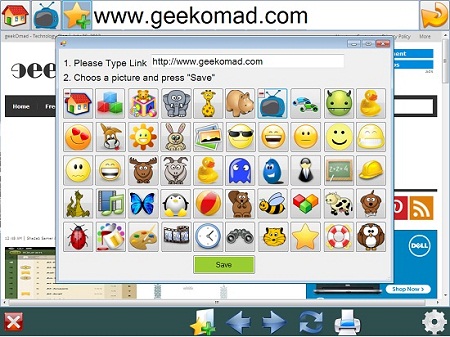 Kidzy Browser Features:
Block unwanted sites: Kidzy can block the inappropriate websites using the 'Settings' option of the browser given in the lower right corner with set of key words selected by each parent. You can restrict the browsing to a single page or selected domains accordingly. This feature indirectly will also protect the computer system from the malicious websites on the web.This software will protect your computer from potentially harmful websites, as well.
Browsing time limit: Children surf the internet without any time restrictions. KIDZY has been designed to allow parents to limit the amount of time their children surf the internet and help parents control the Internet usage time. The problem many time consist that children are alone at home for long hours. So you can easily control the internet usage time.
Predefine the websites: As a parent you can define which sites your kids can browse by saving particular sites as Favorites as to control what websites your kids surf. Children can then browse the websites they love so much with just the click of their mouse!
WebLock for Kids is not only a browser but a tool, you can overcome child's exposure to the dangerous side of the Internet. It has the feature to
customize the browser homepage
for your with included artwork, defined colors or images and apply browsing restrictions at the same time.
To make this application really serve its purpose, you may have to password protect the use of Internet Explorer or any of your other browsers and allow your kids the use of Weblock only.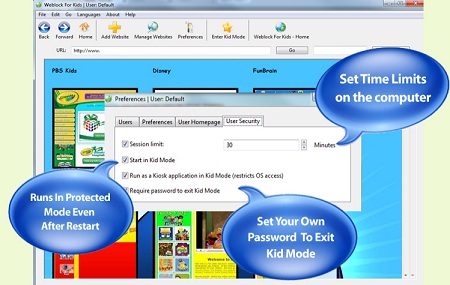 Weblock for Kids features:
Allows browsing only on websites that are approved by the parent.Easily add websites by browsing the web.Large icons on the homepage allows your child to easily find the links to their favorite websites.Customize your child's homepage with the included artwork, custom colors or your own images.Kid Mode allows easy browsing with three simple commands: Back, Forward and Home.Require a password to exit Kid Mode, limit browsing sessions, and view browsing logs.Can be configured to open as a Kiosk Application at startup, creating a safe web environment as soon as your computer is turned on.Create multiple profiles with separate websites, homepage and settings for each child.Clicking on advertisements is prevented, and many advertisements are blocked completely using a built in list of ad servers.
KidZui The Internet For Kids discovers cool and fun stuff for the kids on the Internet? KidZui has it all jam-packed into one easy browser. With millions of kid's websites, online games, videos, and pictures, you are going to have a blast with KidZui. It is a FREE browser.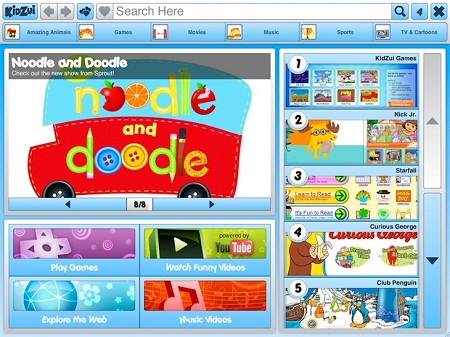 KidZui Internet For Kids Features:Kids Friendly YouTube Videos: Kids can watch funniest and kids friendly videos from YouTube.Games: All kids related educational, puzzle games, racing games, dress up games, arcade games for kids only.Websites: There are variety of websites with kids stuff only.
Jumpto another good web browser & tool for kids, upon installing Jumpto, you get a Jumpto login panel as shown in the image below. First you will have to create an account using the Jumpto sign-in panel.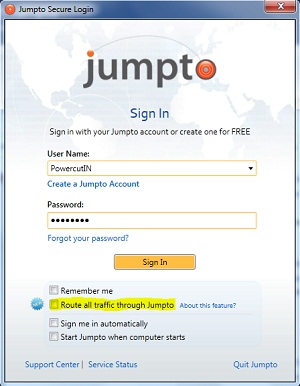 Jumpto Feature:Anonymous Surfing for Kids: Jumpto hides your child's identity by masking and encrypting every bit of information that your child sends or receives on the Internet. This anonymity protects your child from unwanted attention.Parental Controls and Monitoring: Parents will have full control on their childrens' browsing habits. Parents can personally approve content that is published to their children and can monitor their history and search activities.Unknown Location of your Kids: Jumpto Internet security ensures that your child's location is never exposed through the secure web browser. Jumpto security software helps protect children from being tracked while on the Internet.
KidRocket is free Web browser introduced your kids to the Internet with parents terms. Kidsafe Web Browser with new Kids Email, TimeLock time limiter, Password-protected fullscreen lockdown mode to protect your desktop from curious and click happy children. Your child can save and email their artwork from the Art section, Interactive Math Flashcards, Puzzles, Games and more. A fun and free internet filter that offers many fun, educational and interactive activities for children and parents alike.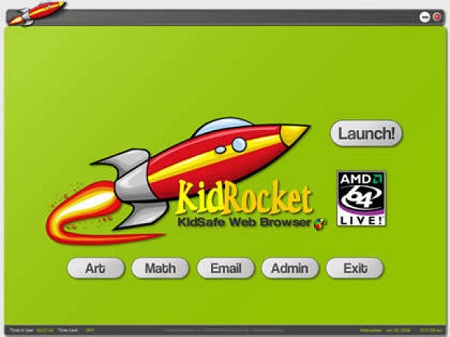 A Kids Web Browser with an Internet Filter, PC Desktop Protection & more.
Thats all, these are best 5 web browsers for kids with internet filters and parental control features but being a parent this is your duty to watch your kids activities closely, they can go astray with even some small stuff from internet.