3 Ways To Download & Install Paid Android Apps For Free
Android is being popular day by day for its huge amount of apps available on its Google Play Store, almost everybody has one android phone whether they already have iPhone, Blackberry or Symbian phone, Android has enormous Free Apps available on its Play Store more than iTunes Store. Android Google Play Store has more than
48 Billion apps
for Android smartphones and most of them are free.
But there are many great apps which you want to install & use but they are paid which we can't use without paying for that app, but today we have 3 great ways to get paid Android Apps for free.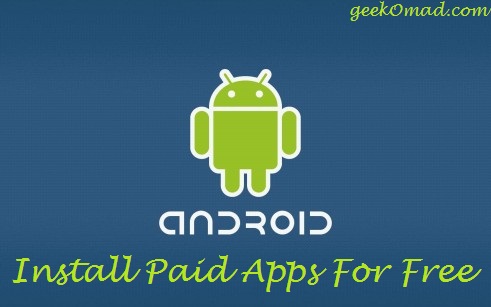 Method # 1:
There is a new app called Spotlight which is available in Google Play Store for free. Spotlight offers you daily a notification alert of today's latest apps which includes free & paid apps and games. Spotlight also gives you an option that if you missed out yesterdays apps deal then you can download and install the last 15 offers for free.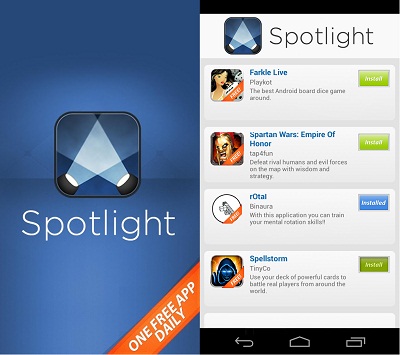 Spotlight Features:
FREE Android games and apps! Including paid apps free!Miss yesterday's offer? No worries – download the previous 15 offers for free anytime.A massive network of app developers, all waiting to show off their latest to you!Cool features added all the time.Install Spotlight From Google Play
Method # 2:
Download & Install Paid Apps from File Sharing Websites:
This most working ways to install paid apps for free without any third party apps, there are many users who download paid apps or sometimes buy paid apps and upload them in to file sharing websites for others to download. Search your app there in search option like
Camera Zoom FX.apk
,
once you find it there then download and install it in your phone and enjoy paid app for free.
You can find your paid apps here on these websites:
4shared
&
Mediafire
. There many websites but these two our best one.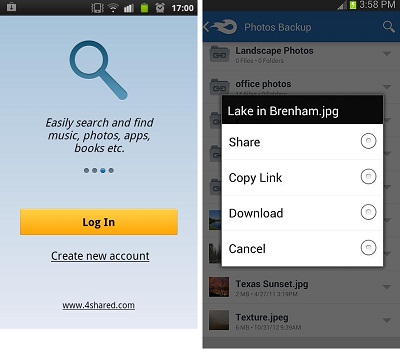 These Websites are available on Google Play Market as well so you can install their app and directly search your app on their search option and finally install in to your Android phone for free.
Method # 3:
There is another great app called Blackmart Alpha which allows you to download any paid apps for which is available on their server for free, this application has great user interface which lets you search your app & games easily. Blackmart also has filters where you can sort you application by name, size, date & price, it also has the ability to uninstall app & can take a backup of them as well.