What is a Cat 7 Ethernet Cable? Benefits of Cat7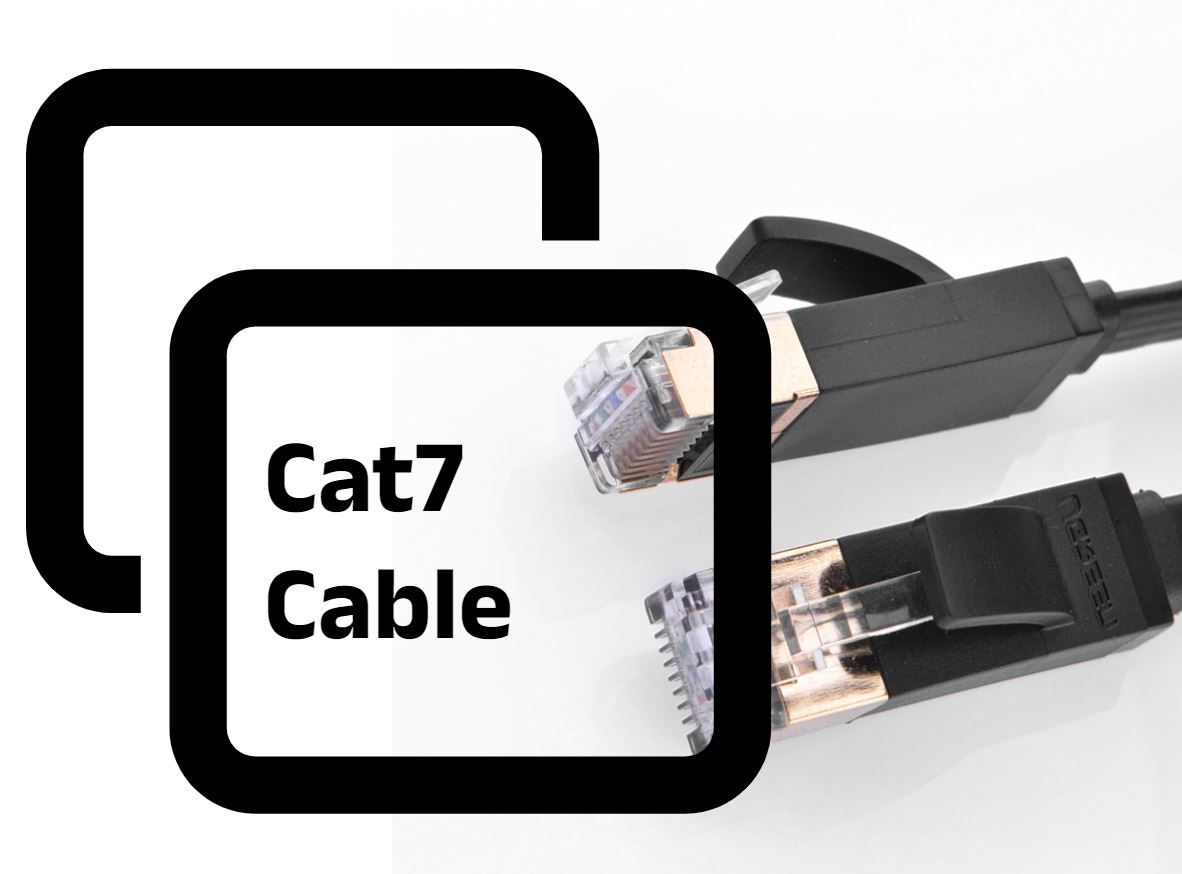 Ethernet cables come in many sizes and lengths. The most significant characteristic among them is their class. Their performance is directly tied to the protection against crosstalk and external influences. While other categories for twisted pairs are able to meet the strictest standards for every aspect of their structure, category 7 has distinct characteristics. Due to this, it's not widely embraced despite its outstanding characteristics. Similar cables from lower categories are often misrepresented by calling it Cat 7.
Category 7 Ethernet Cable, also known as Cat7
Although this specification for categories sounds fantastic – especially when you consider the time it was published – there are a number of reasons why this specification isn't as efficient or feasible as comparable categories like Cat6a.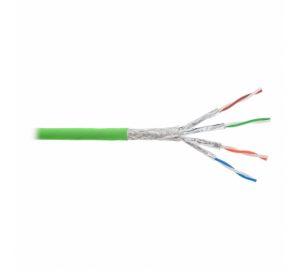 One of the main reasons is the fact that one of the most important reasons is that the Cat7 specification is an exclusive standard created by a consortium of companies. It is defined in an international standard created by ISO or IEC. The Cat7 specification isn't an IEEE standard, and it's not TIA or EIA certified. Cat7 cables don't use the RJ-45 traditional Ethernet connector (known as the 8P8C connector). The GG45 connector that is used is a special connector. Although it is backward compatible with RJ45, these connectors are difficult to locate. These cables can also be used with a TERA connector, but it's not widely used in the field.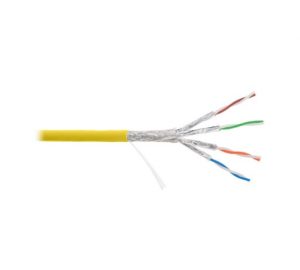 The inconsistency with the previous standards resulted in Cat7 becoming a wildly unpopular category. It also resulted in the creation of Cat6A in the year 2008. Although this specification proved popular, it caused confusion. It's difficult to market similar Cat6A cables when category 7 sounds superior and is more recent due to the greater numbers. This has caused some sellers to use Cat7 as a method to market their Cat6A. Make sure you check the specifications on any Сategory 7 cable you are considering purchasing prior to making the purchase.
Benefits of Cat7
A quick glance into the features of Cat7 may make you wonder what's on the table because, at a minimum, on paper, it's everything you'd expect from the form of an Ethernet cable. The first time it was accepted as an industry standard in 2002, it was the very first type of twisted-pair cable that could provide speeds that could reach 10 Gbps over copper cables with a length of up to 100 meters. In ideal conditions, it could run at frequencies as high as 600 MHz. This is significantly more than Cat 6, although very similar to the capabilities of Cat 6A, developed a few years after.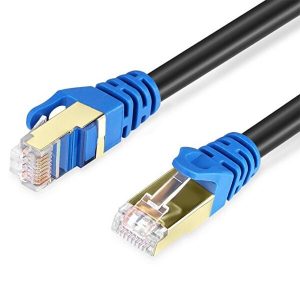 Cat 7 cables are stricter crosstalk standards than 6 and are approximately similar to 6A. This is typically achieved by the combination of more tightly twisted wires, and the shielding process of each wire, as well as the cable in general, is commonly utilized.
What's the Deal with Cat7A?
As with Cat6 and Cat6A, Category 7A is a new advancement in this Cat7 standard. It is designed to accommodate the future 40 Gigabit Ethernet connectivity standards, speeds up to 1000 MHz, and has amazing capabilities. It supports 40 Gigabit connections that extend 50 meters in length and 100 Gigabit connections of up to 15 meters under certain conditions. More about the maximum Ethernet cable length.
However, this is more away from IEEE specifications, that was ratified as the Cat7A standard in 2016. (six years after the ratification of Cat7A) the fact that Ethernet cables that are officially capable of supporting 40 Gbps would require support for up to 2000 MHz. That's right, Cat.8 cables will be the sole official cables that can support these speeds.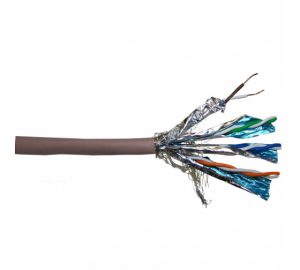 This has led to a lack of any creation for Cat 7A compatible products, which makes them practically useless despite their incredible capabilities.
Most likely, You Don't Require Cat 7
Cat 7 cables are not the most widely used standard. They can be used for those who require the speed and performance they provide; however, Cat6A typically does the job. It's a well-supported standard that offers all the benefits of Cat7 and does not have drawbacks.
If you manage a data center or are keen on safeguarding your network for the future, it is best to choose Cat8 Twisted Pair. It's IEEE and EIA certified and includes the standard RJ45 connectors. Though there are some length restrictions, Cat8 is rated at 25 and 40 Gbps and can be a fantastic alternative to expensive fiber optic cables.
How To Terminate CAT 7 Network Cables