TouchPal X: FREE Swype Keyboard Alternative App for Android
If you stay online or chat on Facebook regularly then you probably know the difficulties in typing texts messages on phone with even latest QWERTY keyboard, today is the time when technology is knocking your door every minute when especially Android is getting latest app every minute.
TouchPal X Keyboard is an Android Keyboard App that allows you to type text not even by pressing alphabet on your phone, it types messages just by swiping keys on the keypad of your Android phone. It is amazing technology as i personally seen first on Swype keyboard on my Samsung Galaxy S phone a long time ago and that time it was taking me to another level of texting when people were busy in QWERTY keypad but Swype Keyboard is now a paid app.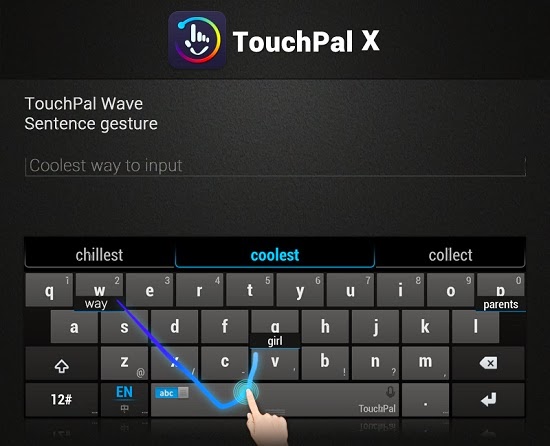 TouchPal X Keyboard makes your texting enjoyable without paying a single penny because its free. It has some great features like word predictions while typing, sentence gestures, speech-to-text and emoji & smileys.
TouchPal X Features:
TouchPal Curve: It is a word gestures, with this you can input text easily by swyping across letters and the words are automatically selected.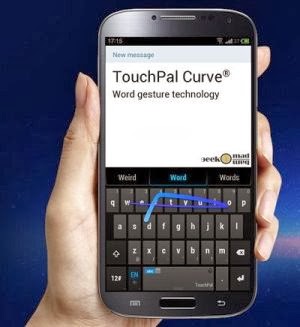 TouchPal Wave: It is a complete sentence gestures, when you start typing words and choose the correct prediction on the space bar then more predictions will come as suggesting the next possible words in your sentence.
Contextual prediction:
It makes you blind type on your touchscreen.Saves around 90% of keystrokes.It also learns from your input to personalize suggestions' outputs.Emoji X: It flip up the space bar for emoji & smileys.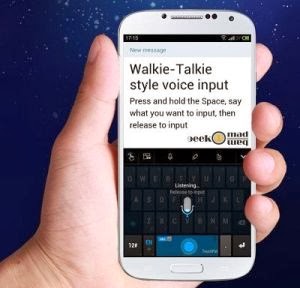 Voice to text: Walkie-Talkie style text input.