Play High End 3D Games Without Graphic Card – FREE Tool
This tool totally belongs to the people like me who likes their old PC than their new Laptops or they are still waiting for the right time to buy a new PC or Laptop, we likes games and always had a compatibility issues with our PC's, this is a very common problem not to support or run latest high end games on old computers and we don't want to spend money on Graphics card. 3D-Analyze tool will solve your problem with ease.
What is 3D-Analyze & How It Works? 3D-Analyze is a tool for transform and lightning hardware emulation. So it is very useful for running TnL games on video cards that have not on board dedicated circuits for TnL calculations (like all Voodoo, Kyro, some Radeon and older). It uses power of central processing unit to do emulation.
3D-Analyze is a very simple and yet very powerful tool that everyone will know how to use. This is presently achieved not by Emulation but by NUL-Rendering. This means, advanced 3D Features the Card is not capable  of, are reported as available in Hardware, but have their calls intercepted and the respective 3D Features will not be rendered.
System Requirements:Windows 95/98/ME/2000/XP/Vista/7.VGA Card: Direct3D capable.HDD: 1 GB of free space if ebug Logging is desired.
We'll show you a sample of settings for the game GTA San Andreas, we tested that game with and without 3D-Analyze tool, the experience with this tool was awesome, the game was running very smoothly just like playing it on Sony PS3.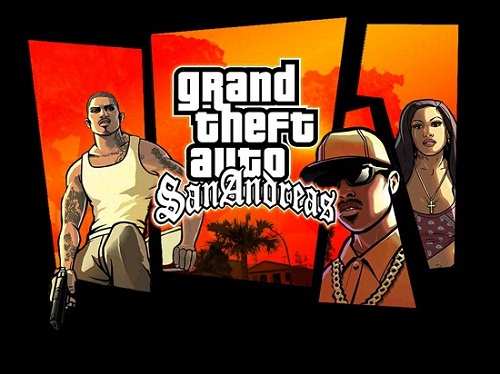 Settings For Grand Theft Auto Game:First Download 3D-Analyze Tool Ver. 2.34, after downloading just run 3d Analyze, now select the executable file of the game like San Andreas.exe in File Selection option and then check the boxes (see screenshot):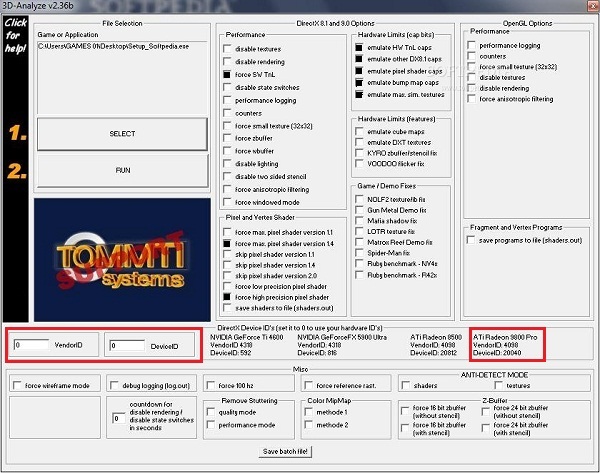 Step 1: See the screenshot above to check boxes,
First: check the box force SW TnL, under Performance.Second: check all five boxes under Hardware Limits.Third: check two boxes force max. pixel shader version 1.4 & force high precision pixel shader under Pixel and Vertex Shader.Step 2: Now change VenderID & DeviceID values from 0 to VenderID 4098 & DeviceID 20040.
Step 3: Now click on Save batch file button to save your settings as batch file then finally click on Run button on above left to play your lovely game.
Download Latest 3D-Analyze ver. 2.36
Thats it from this guide, you can try any game with different settings, just hit & try and keeps changing setting within the tool to play your game, and of course don't rely too much on this tool because its only a tool and which can't replace a Graphics Card (Hardware), it can't play all latest games as it uses your CPU as discussed earlier. But if you face any problems in any of the above steps then do comment and share your problems with us and the people reading this guide.