November Heralds the Arrival of New Microsoft Console – Xbox One
It is a time of excitement in video gaming communities around the world as computer software giant Microsoft prepares to release its third console this November, the Xbox One. This comes eight years after the release of its wildly successful predecessor, the Xbox 360.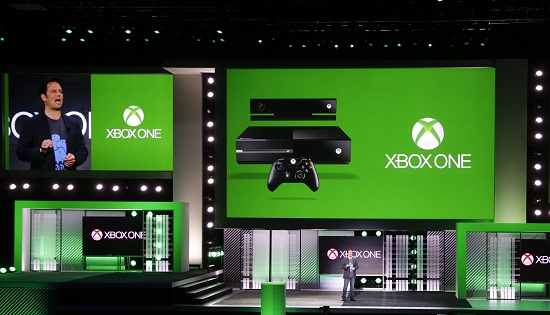 An impressive history
Since its release in 2005 the Xbox 360 has seen vast popularity and created waves in the video gaming world. It represented several major strides forward in console technology, speed of processing, graphical power and cost-effectiveness.
A main attraction of the console was Xbox Live, allowing gamers all over the world to easily connect via multiplayer and online chat, to download games created by third parties and more. The console was not without its flaws, which include lack of a Blu-Ray player as standard, and early hardware issues including the now-famous 'red ring of death' (a hardware fault which caused a red ring light to permanently illuminate the front of the console). However, subsequent revisions and hardware additions such as the motion and voice-sensor Kinect brought new life and popularity to the console, ensuring its continued popularity over an eight-year lifespan.
One dilemma soon to be facing many gamers is whether to sell their old Xbox 360 games to make way for the new Xbox One titles soon to be flooding the shelves? While any gamer will know the frustration of selling a game and then wanting to play it again in the future, a purge of your prized collection is sometimes necessary and can provide much-needed cash to go towards new consoles and games.
One of the ways to recoup some cash is to sell your older Xbox 360 games online and pass them on to people who have not yet played them. High street shops offer a very poor rate of return of used games, even for trade-in, whilst some famous auction sites have exorbitant seller fees in their pricing, so be aware.
The next generation of gaming
With such an illustrious history, the launch of Microsoft's new Xbox One is one of the hot topics of video gaming today. Many specification details have been released ahead of the November 2013 launch date.
For the tech geeks, the console's main hardware consists of eight x86-64 cores and 8GB of DDR3 RAM. It also features a 500GB hard drive and a Blu-ray Disc optical drive. The boffins at Microsoft have estimated an approximate maximum processing power of 1.31 teraflops.
The Xbox One will make the most of the Kinect peripheral which features live television, a built-in Skype client and improved second screen support. The console utilises cloud computing to automatically video and share your most outstanding video game achievements with your friends in an instant.
Some of the hotly-tipped games for the upcoming console include new titles in the popular Halo and Call of Duty franchises, zombie thriller Dead Rising 3 and Final Fantasy XV, the next game in the long-running fantasy RPG series from Japan.