FREE Class Management Software to Manage Attendance, Assignments & Grades
If you are a teacher or want to start an online class without buying any online software then this tool is for you, Grades.io is a place where you can start your free class without any complication within this tool with tricky words or settings, it is very simple to manage your student's attendance, grades and assignments online.

How to use Grades.io:
You just have to visit the website first from the link below, where you can create your free account, remember that your
free account is limited to one class only
with unlimited students but if you need more class then you can upgrade it.
Read these Simple Steps:
1. Once your account is created you can login to the website, after login you'll see a big plus sign, click on it to add class.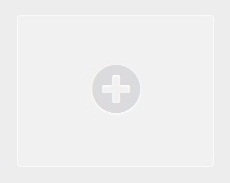 2. We've added a class below named "geekOmad Technology Blog" with one student named "Shadab Samer Ahmad" for your better understanding that how you can create class and manage students, assignments and grades within this tool.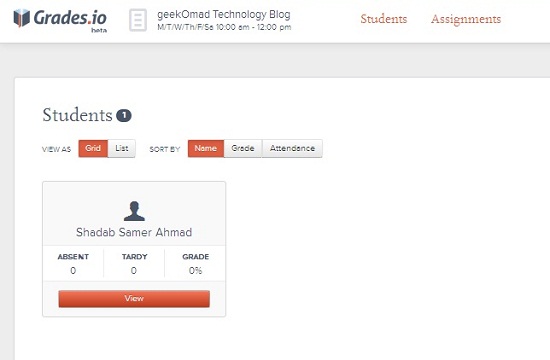 3. If you want to edit the class after creating you still can edit anytime just by taking your cursor to the name of your class like geekOmad Technology Blog it'll highlight you edit option.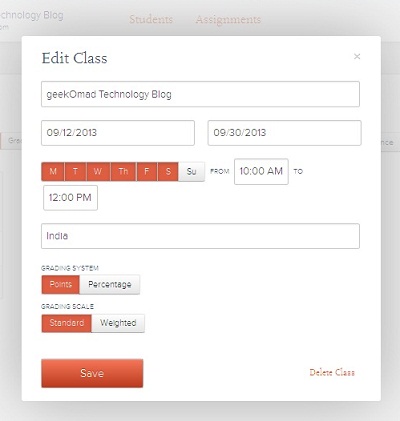 4.
Here you can change the online class day from Monday to Sunday with your any suitable timing, also you can choose grading system whether points or percentage which i think is very good.
5. Just like the class, you can manage students information simply by clicking on view on the name of student, where you can edit details, manage attendance and manage grades.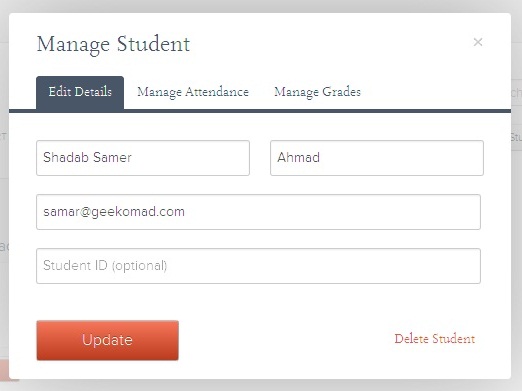 6. Now the most important thing of the class is assignment, as you can see on top of the page of Grades.io, there are two main options Students and Assignments along with your class name, click on the assignment button where you'll be asked to create New Assignment, click on the New Assignment button and put the assignment detail which you want to give to your students.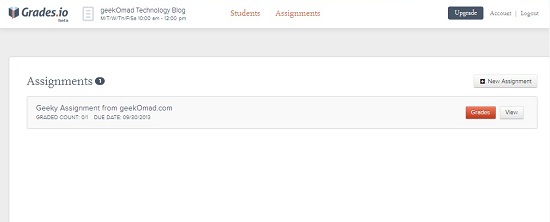 Here you can create as many assignment as you want in free account, it is very easy to use even a person who is not familiar with internet still can use it, awesome tool for teachers who want to start online classes without any investment, just try it i hope it'll not disappoint you while taking your online classes.