Bitdefender Internet Security 2013 Review
Bitdefender Internet Security 2013 comes up with robust security and very attractive UI, Bitdefender Internet Security is a premium security tool for those who want protection from malware and want to keep their online identify safe, The new features of this tool are exciting, advanced and easy to use.
Bitdefender Internet Security 2013 has more options and better security than Bitdefender Antivirus Plus 2013 but bit less than Bitdefender Total Security 2013. Bitdefender Internet Security 2013 would solve the purpose of all who want powerful protection from viruses, malware and spams and want to keep their online identify safe, this tools has new safe banking feature integrated, in which you can safely pay online without fear of phishing websites. Bitdefender Internet Security 2013 is also capable of protecting your PC from Hackers and phishing websites.
Bitdefender Internet Security 2013 online installer sized about 2.31 MB, which installs the complete software online on your PC, after opening the setup file, there is no time taking process and no next or continue button, only accept the EULA and rest of the process will complete by it self, the online installation is quick and during installation this tool disables all the installed antivirus and scans your PC for malware.
After completing the installation process you'll see the shortcut on your desktop, when you open the software which i promise you, you'll definitely like its look and its UI, there is a beautiful slider which arranges all the modules in it, here you can manage events, settings and you can even switch through two different modes. It is compatible with Microsoft Windows XP SP3 (32 bit), Vista (SP2), Microsoft Windows 7 (SP1) and also with Windows 8.
Bitdefender Internet Security 2013
The Antivirus of this security suite is perfect for your needs, it scans your computer in 5 different modes, viz. Quick Scan, System Scan, Custom Scan, Vulnerability Scan and Rescue Mode. In the Quick Scan mode, the antivirus will scan in a minute where only scan the important system files, star ups, the physical memory of your system and so on. 
System Scan option will scan the complete system files for virus and malware. This mode is very powerful and it is the best option if you fear that your computer has been infected.  
Custom Scan mode gives you the freedom to scan the particular files and folders you want. You can fully customize scan features in this mode.
Vulnerability Scan mode, in which this antivirus software will scan your PC for missing critical windows updates or missing outdated updates, application updates and check whether all the passwords stored in your computer are strong or weak. And if any updates for your PC are available, Bitdefender will prompt you to do so.
In Rescue Mode, your Windows will restart and you will be booted to the Rescue Mode of the Internet security suite. This mode is ideal for deeply infected files with rootkits and malware and repair those files here.
Main Features:
Bitdefender Autopilot: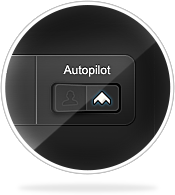 Bitdefender-IS-2013-Autopilot
Bitdefender Autopilot quietly makes all the security-related decisions for you – allowing you to enjoy your PC without interruptions or slowdowns, ideal for gamers. Bitdefender Autopilot provides a hassle-free experience by making optimal security-related decisions without input from you. This means no pop-ups, no alerts, nothing to configure. 
Bitdefender Safepay: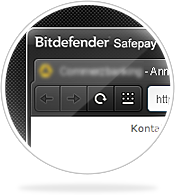 Bitdefender-IS-2013-Safepay
This is the new and amzing feature, in which no need to worry about hackers stealing your account information again, Bitdefender Safepay™ automatically opens all your e-banking and e-shopping pages in a separate iron-clad, secure browser. Keeps hackers at bay by automatically opening all your online banking pages in a separate, secure browser.
Safe Social Networking:
Bitdefender provides protection for social networking sites, you can stay safe on Facebook, Twitter and any other popular social networks. it protects your computer and your friends computer from e-threats that attempt to exploit the trust you've built with them.
Full Computer Speed:
Bitdefender 2013 has powerful protection but with light-weight software which doesn't affect on PC performance, it takes "scheduled scanning" to a whole new level and has no impact on computer performance, as the scanning only takes place when your system is idle.
Security Widget: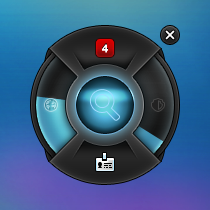 Bitdefender-IS-2013-Widget
This security widget allows you to keep track of all of your security related tasks and lets you quickly and easily drag-and-drop files for quick scanning for malware – right from your desktop!. 
Parental Control:
This parental control option is capable of blocking inappropriate content, restricts Web access between certain hours, and helps you remotely monitor your children's online activity, you can monitor your children's activity even on Facebook!
USB Immunizer:
USB Immunizer tool is a very popular tool to protect your PC from infected USB flash drive,  it immunizes any Flash Drive from viruses, when they are connected to your computer, so that you never worry again about USBs infecting you or your friends.
Rescue Mode:
If the PC is deeply infected with malware or rootkits, unable to be removed from within the Windows operating system, in this mode your computer will re-booted in Rescue mode, a trusted environment which will cleanup and restore your PC from it.
Antispam:
In which it stops unwanted or spam e-mail which always gets into your inbox but it will stop reaching your Inbox. Also you can block or allow different websites and email address that can be opened or viewed on PC.
Two-way Firewall:
It protects you from all unknown connections with the internet and it also shows you the stealth, bandwidth and some other settings for your internet connection. It helps in maintaining your identity online and protects you from unknown connections. It continuously monitors your Internet connections and prevents unauthorized access to your PC, it works on Ethernet, Dialups or even over a Wi-Fi network.
Total Privacy:
There are thousands of applications online which tracks and deals with your personal information, Your e-mail, your messaging, your entire Web presence and activities can be targeted. Bitdefender addresses them all, protecting your data with a range of specialized modules and functions.
Antiphising:
Bitdefender Internet Security 2013 analyzes and blocks websites that support various scams or credit card phishing attempts.
File Shredder:
File Shredder utility that can be used to completely remove or erase any sensitive file from your PC. Remember once deleted, the files can't be brought back by any file recovery utility. .Ensures that no traces of your deleted sensitive files remain on your PC.
We would recommend you to enable the auto update feature, this feature keeps your software up to date at all times. The download size of the updates is small, and the updates are offered frequently.
Bitdefender Internet Security 2013
is one of the best security suite available at this time. It is highly recommended by us as one of the security suites to install on your Windows 7 or latest Windows version Windows 8 PC.