5 FREE Popular Sites to Send Fax from Email to Fax Machine
Sometimes you have no option except sending a Fax to the Fax machine for business and interview purpose where you are compelled to send Fax than sending an Email.
Sending a Fax is not a problem but problem is to send it only from Fax machine which requires telephone line and which will cost you some bucks as per your country prefix.
But now thankfully, you have an option to send faxes of text document, Microsoft Office Files (DOC, XLS, PPT) PDF, JPG and Images online for free.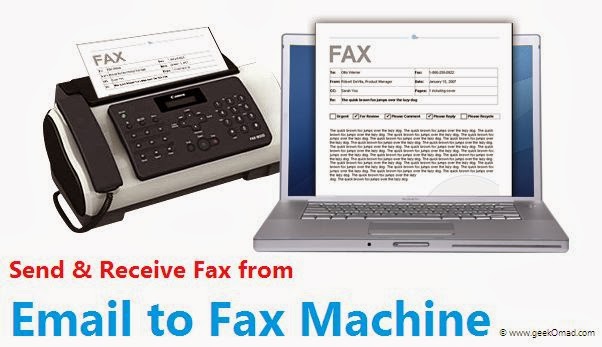 Here are 5 websites that let you not only send faxes but also receive faxes from your computer without Fax machine. Some websites works free for US and Canada only so you may choose your best website according to your location.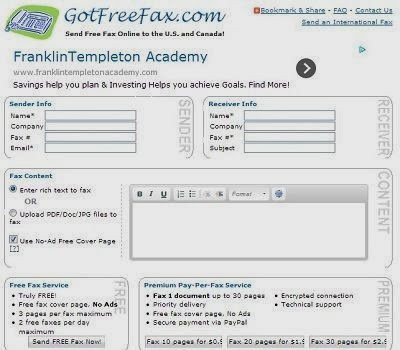 GotFreeFax is one of the popular free fax sending websites, if you hate putting ad from any free service then try GotFreeFax which doesn't put an ad on the cover page. But, you are limited to add 3 pages maximum per fax and 2 free faxes a day which is so far good for individuals not for business houses. They also have premium service which let you choose tons of options as per your plan.
You can send as well as receive fax from US and Canada for free.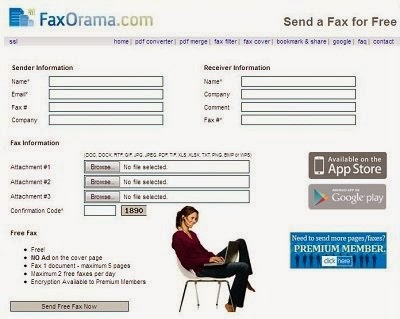 FaxOrama is another great service and offers almost same options, but limitation is little different. In FaxOrama you are limited to add 5 pages max per Fax and 2 free faxes a day. They also offer ad free cover page, if you are security freak then you can encrypt your document with their premium account encryption option.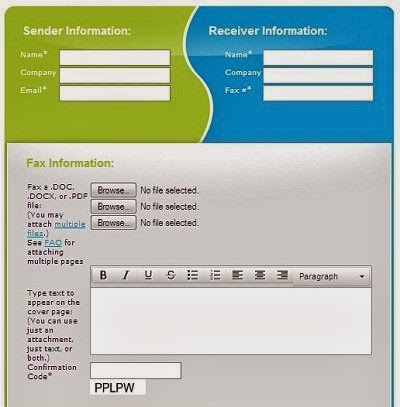 FaxZERO is a free service lets you to send free fax instantly from your computer. You only have to enter your name and your email address, then enter receiver name and fax number.
FaxZERO is unlike above two services, it'll put its ad on the cover page of your fax. You can send .DOC, .DOCX, or .PDF by attaching them. FaxZero send free fax anywhere in US and Canada or numerous international destinations. It is limited to add maximum 3 pages per fax and up to 2 free faxes a day.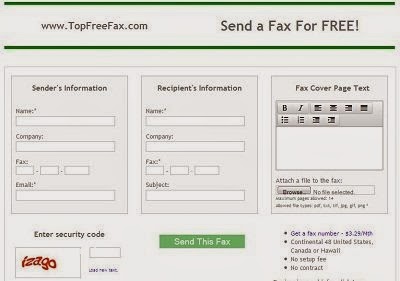 TopFreeFax is another free fax service, you simply have to enter your and recipient information with name and number, subject of your fax, write up the text message for your fax cover page and upload the file you have it on your computer you'd like to send, fill out the security code and then click "Send This Fax". Simple and fast service.
It is limited up to 14 pages per fax and unlimited number of faxes a day only in US and Canada.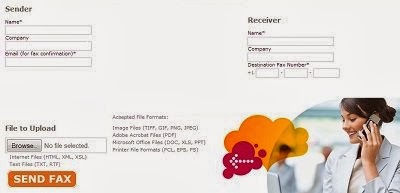 FaxFree another free fax sending service with some new features, it also sends internet files like HTML, XML and XSL files. It also sends Word files, PDF, text and images. Limitation in sending number of pages per day is not clear on their website.
Simply enter your and receiver information with fax number, upload your desired file an finally click on Send Fax button below.
That's all, do let us know if we missed any good free service in our post, we'll add in our post if we find it good for our readers.