15 FREE Résumé Builder: Popular Sites To Create Professional CV's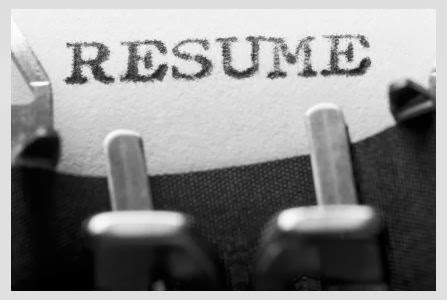 I know creating a resume is one time process, i still remember that i created my resume 7 years ago and keeps on changing whenever it demands but if you tell me to change the entire look of my CV then i would say in capital "NO", because making a good resume for me needs more time and creativity, and as far as i know everybody prepares a CV when they are in danger means needs a switch or new job and that time we could not pay more focus on some of the points and looks so here i would share few sites after spending a lot of time on my CV for you.
Are you entrepreneurs, freelancers, inventors, consultants, designers, artists, lawyers, academics, speakers, students, researchers Blah Blah Blahg. if you have something you do well and want to show that off to the world then here are
15 Free Online Resume Builders
for you with latest templates which only takes few simple steps with your 10-30 minutes to give you final result.
See Also >> How To Convert MS Word Document To Audio .WAV File To Hear The Text
Creating a professional-looking resume is the first and important step before you go out for hunting a job. A perfect resume no doubt gives you an advantage in front of other job seekers siting in your competition. Lets have a look here with my favorite Online Resume Builders.There are so many nice tools available online for free, creating a good resume shouldn't be so hard.
Please note: This list isn't in particular order nor represent any ranking in the resume building websites, but one thing i can assure you that all the tools are totally free for sure.
Resumesimo is free and allows you to create professional-looking resumes quickly. It will ask you to enter your personal information like name, address, cell number, email etc. Resumesimo has 20 templates that you have to choose a template for yourself as per choice.
SlashCV is free and simple tool to create and share your CV online. SlashCV has clutter-free form to create your resume, no distractions, no complicated settings, even you can share your resume online using a personal URL. And, finally simple one click PDF download of your resume.
CVMaker allows you to make beautiful, professional resumes in minutes for free. Also, you can export your CV after completion to PDF, HTML and text formats.
ResumeBuilderOnline is one of the best, free and old in its category, ResumebuilderOnline can help you create a powerful resume in four simple steps that will present your skills to an employer to help you land a job interview.
Resumonk is free with beautiful résumé templates, it allows you to manage multiple résumés, means if you need to customize your résumé for each job application. Resumonk helps you do that effortlessly. Resumonk lets you download your résumé as a PDF and DOC (MS Word) as well.
VisualCV is also to create your resume online but with some new features. VisualCV is an online multimedia resume that contains text, picture, audio and video that allows you to stand out from the crowd.  Use optional video to demonstrate your presentation skills.
Répresent is free, beautiful resumes are created by world class designers that you can easily change the layout and color theme with a few clicks. With Répresent, you're one step closer to your dream job.
Enthuse.me is the best way to market yourself online. Your CV will stand out and people will know who you are, what you do, what is your talent only with enthuse.me.
ResumePepper creates online global resume for you for free that you can share to the world. ResumePepper lets you convert to PDF, Doc & HTML which you can download anytime anywhere.
HowToWriteAResume is a free and create not only your resume but also your cover letter for free which also one of the main feature of HowToWriteAResume. You can easily edit text, templates and formatting every time you need.
Create Your Winning Resume for free, share it in social networks and Get job notifications with the help of ResumeBaking. They have so many templates to choose from, after choosing your template, put your information in it, download or print your CV you need and also you can share them to social media to get the notification about the job.
Resunate is web based software to build a resume which automatically evaluate & improve it for every job. Resunate also allows students to build their resume using their own school template online.
ResumeCompanion the resume builder that does the writing for you with thousands of sample phrases simplifies the writing process. Resume Companion lest you choose templates within gorgeous designs, industry-grade resume format that HR Managers love,  you can finally one-click download to MS Word format.
ResumeBear is unique, simple and free. Sign up ResumeBear for free, create your profile, post Jobs and watch the magic begin. ResumeBear's Patent-pending technology delivers active and passive candidates who are qualified and are 'the perfect fit'. Search & save resumes.
GotResumeBuilder is free and with professionally designed resume templates, it also has context-sensitive resume writing tips, it lets you preview your resume designs in real time. You can download resume in multiple formats: PDF, Word, ODT, Html and Text supported. GotResumeBuilder create and manage multiple resumes as well.