100 FREE Must Have Software To Download In 2014 From FileHippo
I am a person who always look for freeware software, most of the times free software are better than paid applications, so i would recommend you to first decide your requirements then search online for that software, your priority should be freeware and if you can't find (I'm sure you'll get) then pay for that software.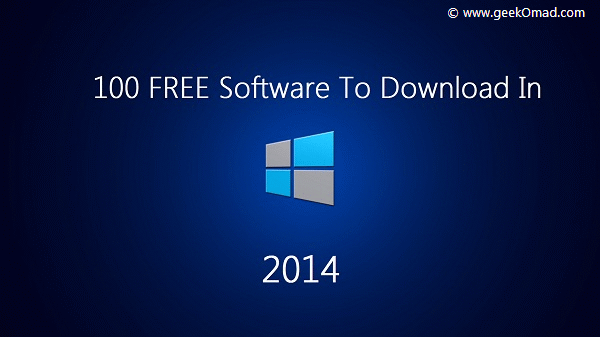 There are millions of software available on internet and more than 90% of them are freeware and open source. The possibilities are that those are not very popular and well known because of the online paid publicity. As i said, i mostly use freeware and i never had a difficulty in finding any type of software for free except few. So, here i am listing
100 free & open source software that you can use in year 2014
for Windows and all of them from FileHippo.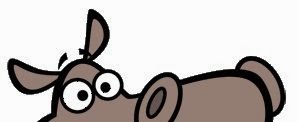 Download 10 Most Popular software on FileHippo:CCleanerGoogle Chrome 33.0.1750.5 DevFirefox 27.0 Beta 2Adobe Reader 11.0.04Skype 6.11.0.102VLC Media Player 2.1.2 (32-bit)Avast! Free Antivirus 9.0.2011Flash Player 12.0.0.39 (IE)uTorrent 3.3.2 Build 30446WinRAR 5.01 (32-bit)
Browsers and Plugins:Google ChromeMozilla FirefoxAvant BrowserComodo Dragon Internet BrowserAdobe AirAdobe Flash PlayerInternet ExplorerJava Runtime EnvironmentMicrosoft SilverlightOpera Browser
Anti-Virus, Malware & Spyware: Avast! Free AntivirusAVG Anti-Virus Free EditionBitdefender Antivirus Free EditionAvira AntiVir Personal – FREE AntivirusClamWinKaspersky Windows UnlockerPanda Cloud AntivirusSUPERAntiSpywareMicrosoft Security EssentialsSpyware Terminator
System Tuning & Tweaking:CCleanerAutorunsCPU-ZAttribute ChangerEraserEVEREST Home EditionDefragglerTweak UIUnlockerSpeedFan
Photos and Imaging:IrfanViewBlenderFastStone Image ViewerFresh ViewInkscapeMicrosoft Image Composite EditorPaint.NETGoogle SketchUpPhotoshine MiniThe GIMP
Firewalls and Security:Comodo Internet SecurityHotspot ShieldAxCryptKeePassMicrosoft Baseline Security AnalyzerOutpost Firewall FreePassword SafeTrueCryptZoneAlarm Free FirewallPeerGuardian 2
Backup And Compression:7-ZipDuplicatiMacrium ReflectO&O DiskImage ExpressParagon Backup & RecoveryPC INSPECTOR File RecoveryRecuvaPeaZipZipGeniusUniversal Extractor
Audio and Video:Any Video ConverterGOM PlayerVLC Media Player K-Lite Codec Pack FullJetAudioKMPlayerQuickTime PlayerRealPlayerSMPlayerVirtualDJ
Networking and Remote Desktop:CrossLoopEASEUS Partition Master Home EditionLogMeIn HamachiPuTTYRealVNCTeamViewerTightVNCUltraSurfUltraVNCWireshark
FTP File Transfer:4shared DesktopCore FTP LEFileZillaFree Download ManagerGoogle DriveMozy HomeSkyDriveTeraCopyWinSCPWuala