Top Online Earning People in the World
These people are really an inspiration for newbie bloggers like me, When i go to the bed and think or plan for my next day blogging topic and my aim towards becoming a famous bloggers and of course richer. They are really inspiring bloggers. We will now have a look on the people who have already made it huge and made the whole world people  jealous.
1. Kevin Rose – Website (
Digg
)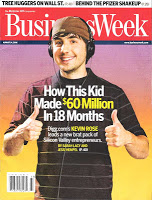 Alexa Rank – 117 (at the time of posting)
Online Earning Approx – $7,50,000 / month
Kevin Rose is a founder of Digg who invested his lifetime Savings of $6000 which was meant for his home and his life. Putting Business first and girlfriend second made Kevin  what he is today.
Digg is one of the biggest internet dilemma today, Success of digg started a trend of news submission and media sharing websites in web 2.0.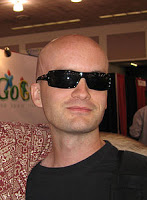 Alexa Rank – 176 (at the time of posting)
Online Earning Approx – $5,00,000 / month
Shawn story is every internet wanna be millionaire dream story. I wrote somewhere that he founded Digital Point when he was 19 year old. It grew like an average successful forum, but he made it a point to strictly administer the forum. He made sure that every posts went to appropriate category and he banned spammers immediately. Few years back he started adsense revenue sharing program as a marketing idea and his forum never looked back.
Now Digital Point is one of the best and busiest forum in whole world. Made with a forum software vBulletin, He made it an ideal place for bloggers and webmasters to chat, discuss and share. What he gave you in return was the signature links you can show below each post to showcase your product to the right People.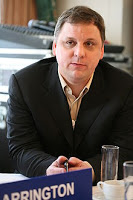 Alexa Rank – 200 (at the time of posting)
Online Earning Approx – $2,40,000 / month
Michael Arrington is the biggest blogger on this planet. He only writes about start ups and tech stuff. He became so much influential in the whole world for creating a buzz that half of the sillicon valley startups make it a point to visit his home and request him to create a buzzword. High quality audience from around the world make his Online earning look more and more bigger day by day.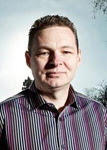 Alexa Rank – 300 (at the time of posting)
Online Earning Approx – $2,25,000 / month
Twitter is the fastest internet success today. Tweetmeme is a website which shows how many times a story has been tweeted on twitter. Nick convinced top blogs of the world to put retweet button on their page. Many upcoming and thriving bloggers always tried to imitate the designs and widgets of the successful websites, so it started a chain reaction and that small little green retweet button became visible on half million blogs on internet.
Tweetmeme world rank of 300 in just one year and the good news is that even behind the twitter official button release there is a partnership of twitter with Nick halstead as well.
5. Pankaj Agarwal – Website (ClickIndia)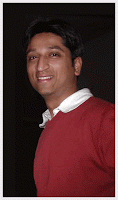 Alexa Rank – 2900 (at the time of posting)
Online Earning Approx – $85,000 / month
Pankaj Agarwal is a founder of ClickIndia, As being Indian  i know the popularity of classified ads, 3 years ago he focused on classified ads posted by people all over india, He got in alexa top 1k list. Advertising is clickindia only revenue model and thus they have optimized the site well for maximum CTR and for becoming the highest Advertising earner from his country India.