Free Face Recognition Software for Automatic Log in to Windows 7

Windows 8 is expected to have an Android like pattern logon screen where users can set a password based on user patterns. That can turn worth while on touch screen devices and get rid of the boring text passwords. That being said Windows 7 users don't have anything cool to boast about at least when at logon screen. Neither do we have pattern logon or facial recognition screen in stock OS. While pattern logon may hit Windows 7 in the form of third-party app soon (Developers! Developers!) here is a free facial recognition software add-on.
See Also >> FREE App to Watch PC Webcam's Video Over Internet for Surveillance
This tool can be used as a free alternative to the commercially available "Fast Access" face recognition software that comes installed on many Dell laptops. Unlike Blink!, Fast Access being a premium product is feature rich.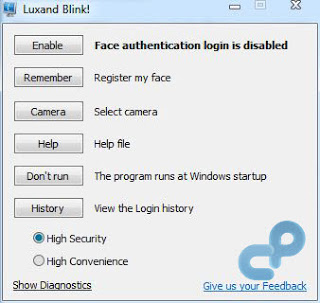 Watch Video